Lattes, Chais & Chocolates
Home brewers can enjoy the coffee shop latte and frappe experience at one-third the price using our versatile, transfat free drink mixes.  Gourmet cocoas, subtly flavored Chai teas and wonderfully tasty latte mixes are in our store.  Belgian chocolate lovers will delight in our truffles and then there's the "World's Best Fudge Mix"!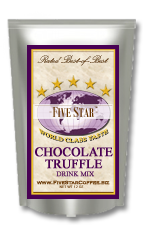 Exceed the coffee shop experience with our distinctly different latte and frappe mixes, great with our Italian style espressos.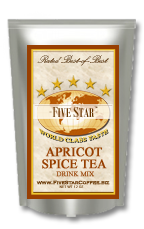 Our artfully spiced Chai's are excellent hot, in milk, or blended with ice, they exceed coffee shop standards at one-third the price.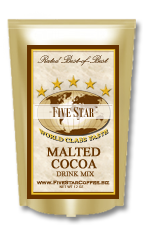 Not everyone loves coffee so a great tasting alternative is needed, our unique blends are creamy and rich with superior flavors.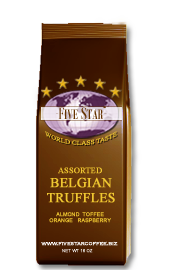 Our Belgian chocolate truffles, coffee bark and espresso brownies are all natural with best-of-the best tastes.
Note: Available Nov. - March only.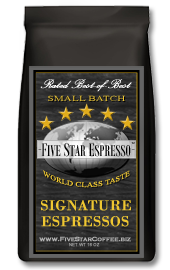 FIVE STAR espresso is our passion … our samplers provide three distinctive tastes and pair well with our latte mixes. As noted, they are glorious.